The 10 Best Dating Sites In The Philippines
With dozens of dating websites available to us, it can get confusing, exhausting, and sometimes even risky going through them all. Yet we still all want to find that special someone. Luckily, we've done the job of looking through all these different dating sites for you.

If you're wondering where all the attractive, single Filipinos are - we've rounded up the 10 best dating sites in the Philippines and put them in this list. Whether you're a long-time local or just a visitor at this tropical paradise, you are bound to find what you are looking for in one of these sites. Keep on reading for a detailed review of each site.
Meeting an attractive Filipino has never been more simple! Pinadating is a new yet rapidly growing dating site with some of the coolest, finest, most attractive singles in the Philippines. The site is like a matching game, where you can filter people out according to their age, which makes finding your special someone quicker and easier than you may imagine! Think attractive singles from places like Manila and Cebu matching with other attractive people from all around the world. The best part is that Pinadating offers a free week for foreigners, while locals are always welcome for free. Full of lovely local women and handsome foreign men, it's your one-stop site to finding that special someone. Sign up now and you may just find your perfect date today!
With over a million users currently registered on the dating site, Pinalove.com is a great place to come and chat with attractive singles. The site is completely free and has over 500 new members joining daily. As soon as you create a profile, you will get daily updates on all of the newest members. Show interest, send special messages, and chat with nice people without having to pay a dime! Whether you are just looking for a friend or something more romantic, Pinalove might be one of the places to look.
Hellopinay.com is a relatively new dating site based in the Philippines. They offer tons of different features to their users including a super simple registration process, upload as many pictures to your profile as you want, no restrictions on messaging - message whoever you want, whenever you want, filter out certain criteria when searching for your perfect match, leave impressions (like, love, smiles) on other users' profile pictures, receive ratings and rate other users from 1 to 5, see all of the users who visited your profile, block unwanted users, and so much more. Not to mention, it's free!
With over 3.5 million users registered on the dating site, Filipinocupid.com is surely a popular network among single men and women. The website has been around since 2001, connecting singles from all around the world. If you're too interested in checking it out, the registration process is very simple - all you have to do is create a profile, browse through their large member base, and message anyone who catches your eye! They have a number of success stories from real couples and you could be one of them! Whether it's just dating you're interested in or you are ready for a serious relationship, Filipinocupid is surely a good place to start looking.
Trulyfilipino.com is a widely known dating site known for connecting people from all around the world and especially in the Philippines. In just a few simple steps, you could have the chance to meet your special someone. Just create a profile, set your preferences, and browse through the members. Setting your preferences here is great because it's not only easier for you to find your special someone, but this feature also keeps away any members that are too far from your type. As soon as you see someone you like, use their interactive messaging feature to catch their attention and chat away!
You could probably already imagine what to expect from this dating site only judging by the name - Christianfilipina.com is a Christian-focused dating site based in the Philippines. If you are looking for a relationship with substance and Christian values, this is surely your go-to site. Not only do they pre-screen members to double-check their authenticity, but you will also have over 200,000 members to choose from! Not to mention, Christianfilipina.com was chosen as one of the best niche dating sites by the Golden Hearts Consumers Choice Awards back in 2014. Creating an account is free, so if you're single and Christian - check it out! However, if you are not Christian, this site is not the best option for you.
Ever since their launch back in 2006, Filipinokisses.com has been helping thousands of single men from various countries meet and flirt with beautiful Filipino ladies - and the other way around. Whether it's fun, friendship or love that you are looking for, Filipinokisses offers a promising network of individuals and you are likely to find someone who meets your standards. Think over 600,000 members currently registered, free registration, an easy-to-use contact platform, lifetime chat and emails with contacts, daily free contacts, online translation of chats, emails & descriptions, and so much more.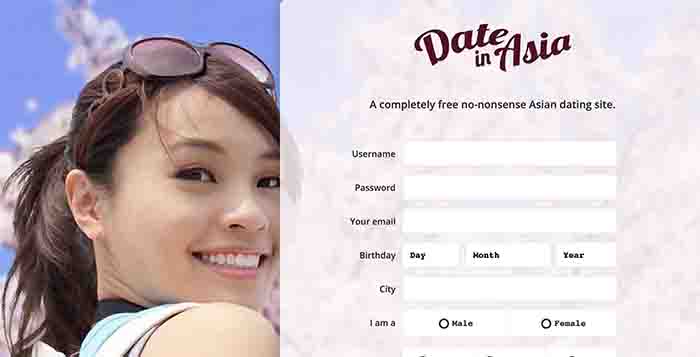 Dateinasia.com may be a dating site, but what makes it slightly different from others is that it is also known for helping people make friends too! Even though the focus is Asia, any ethnicity and nationality is welcome here. The only condition is that this site is for people either living in Asia or with some type of special attachment to Asia. Simply sign up, create a profile, browse through their hundreds of thousands of members, and message anyone who catches your eye! It's a very basic dating site, but it does the job.
Cebuanas.com is another popular dating site in the Philippines, however, it is a bit different from the others. The main difference is that they focus on the central part of the Philippine islands. Just as the name suggests, Cebuanas gathers Filipina women who are living in the province of Cebu - one of the most developed provinces in the Philippines. With a quick and easy registration process and over 800,000 members to choose from, it's a great place to find a beautiful local from Cebu. However, if you are looking for someone outside of Cebu, this dating site may not be ideal for you.
Asiandating.com has been connecting uses for over 10 years now and has been going strong ever since. It was one of the first dating sites in the niche and therefore one of the largest and most trusted sites around. With over 2.5 million users registered on the site, it is without a doubt very likely that you may find your special someone. In just a few simple steps, you could register and join for free. You will be able to review your matches free of charge, however, access to features such as advanced messaging is paid for.