5 Best Free Malware Removal Tools of 2020
By
Kazim
, January 29, 2019
While today the world is getting more and more digital each day, our cyber security and personal information is more vulnerable than ever before. Web thieves, internet crooks, hackers and other criminals have never had such an easy life compared to earlier internet development stages. Virus-caused computing system breakdown frequency rate has also risen to the highs which were never seen before. And though there's a heavy load of internet users joining to the worldwide network every day, cyber criminals have more PC users in their target as well.

The thing is that today we need not only an advanced Antivirus software, but also a reliable malware removal tool to be able to protect our private data. Below we have compiled a list of 5 best free malware removal tools of 2019.
The free AVG Antivirus software is available for Android, Mac and Windows. Although this tool is designed for personal and family use rather than the business purpose, a well developed and clear design will result in excellent user experience and simple use of the program. This lends a hand if the program is being used by less experienced PC users.

Best features:
Real time security updates;
Finds malware and performance issues;
Great interface;
Catches malicious downloads before they reach PC;
Family friendly.

Comodo Free Antivirus is an all-round malware removal tool for both business and home use. This program is well equipped with the latest updates of malware and virus threats, therefore can offer a high quality security for internet users. Unlike other antivirus programs, Comodo offers its users an unlimited use of the free version. It is designed to provide a full malware protection for Windows 10 users together with user-friendly interface, file scanning system and many more.
Best features:
No free trial period;
Cloud based;
Prevention based protection;
Gaming mode;
Wide customization possibilities.
Avast Free Antivirus is a smart solution for everyday purposes. Simple and convenient design will make your life easier to check the protection status of your PC or scan it for malware. Avast Free Antivirus has a real-time protection and can easily remove any malware from your devices. But it's even more than that. With Avast you can enjoy many other free features like password security, home network protection, browser cleaning and more.

Best features:
Real-time protection;
High trust rate;
Low impact on PC performance;
Download and fake site protection;
File shield scanner.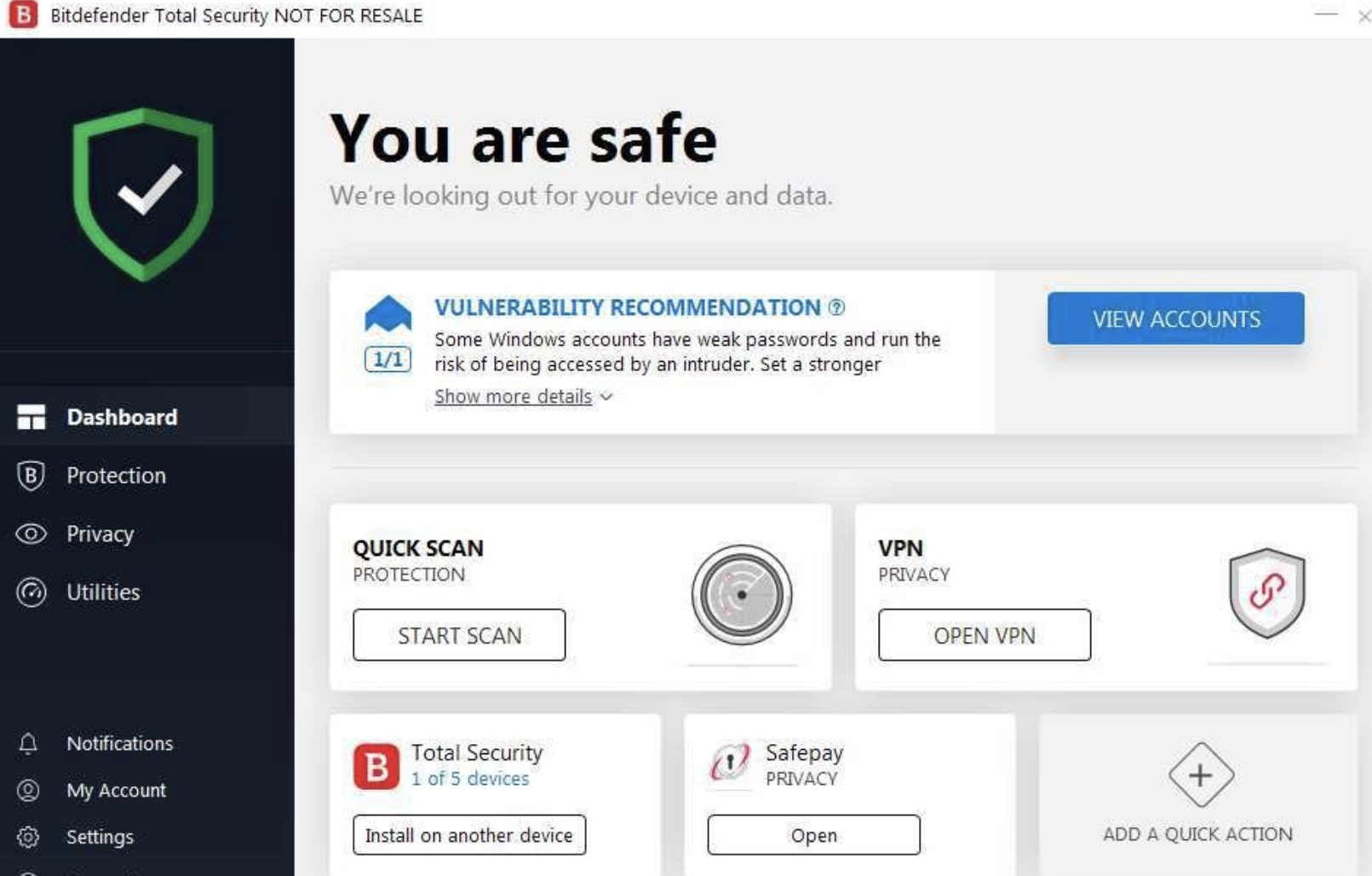 The Free Edition of Bitdefender Antivirus is designed to satisfy the needs of today's internet user. It is blazing fast, accurate and has everything that standard user would want to have. Many other malware removal tools have just too many useless features forgetting to focus on the main security tasks. That's why we think that Bitdefender Antivirus Free Edition is good, simple and extremely effective.
Best features:
Fast virus scanner and malware removal;
Add free;
Anti-phishing feature;
Automatic updates;
Harmful website detection.
Adaware Antivirus Free is an effective tool with high level protection against all forms of malware. This is an award winning Antivirus program that can fulfill all of your PC protection desires. Adaware is good for work or home tasks with built-in smart technology, which checks previously scanned files to lower the use of system resources. Smooth background work ensures the protection of malicious activities and helps to remove malware in a blink of an eye.
Best features:
Smart scan technology;
Active virus control;
Email protection;
Convenient parental control;
Protection against the latest threats.